My Tiramisu Face Yoga, Empathic Approach to a transformational ritual
Here is why I like to call this class Tiramisú Face Yoga.
Check the link at the end of the page to enroll now.
Tiramisú is an Italian dessert made with coffee and mascarpone cream, an energy bomb that literally means 'Lift me Up".
And this Face Yoga class can lift up your face and your mood as well, since it is focused on your emotional state.
MAIN BENEFITS OF FACE YOGA
Depuffing from excess fluids
Younger and healthier look
Discover a simple, precious and transformational selfcare ritual, created for sensitive, brilliant, but overwhelmed women that struggle to take a moment for themselves in this modern, crazy busy modern life.
Family, love, work, business, traffic, responsibilities....
All this together can generate anxiety, stress, demotivation, overwhelming feelings, burn outs...
The only Face Yoga class that focuses on your emotions.
"Face Yoga gave me the chance to get in contact with my true self, while learning how to relax my face muscles with the goal of getting a healthier and younger look, I could finally accept and embrace my whole body and appreciate the hard work that it does for me, and I am here to share it with you"
Ilaria, Face Yoga coach
Learn how to take care of your face with your own two hands, in just 12 simple steps.
Your new uplifting selfcare ritual, whenever you want, wherever you are.
Ilaria's approach to Face Yoga is empathic because it's focused on your emotional status and her goal is to gift you of a precious moment of selfcare.
You can take your time, take breaks, practice whenever you need and wherever you are.
This means no challenges, no before and after pictures to share on social media, and no fake and impossible promises.
No challenges: you can follow this class every day, once per week, once per month, or just whenever you feel like reconnecting with your true self.
When you are too stressed and don't know how to release some tension.
When you tried other ways to take time for yourself and didn't work out.
If you are here you are not looking for a quick fix because you understand that our bodies are all different, and some might need more time to get used to a new routine and
definitely less result-driven pressure.
No shared pictures: we advise you to take before and after pictures every week to track your results, which can be visible only if you follow the class at least 3 times per week for a minimum of 4 weeks. You can keep these pictures for yourself and only send them to Ilaria if you decide to start a 1:1 session after at least one month of trying the class.
That is why you won't see before and after pictures of other clients on our website or social media, which is very useful to push the sales, but, for Ilaria, your privacy is way more important than selling.
Remember, you are here to feel better inside and outside and results will come with time and practice, and moreover, these exercises alone won't fix all your problems. A proper routine, a healthy diet, and an active lifestyle are also necessary in order to really feel better inside and outside. And drink water!
After the 1:1 session, you can decide if you want to share your pictures to let other women know about your achievements. YOUR decision.
But I can surely show you my progress, the first photo was taken in September 2021, when I was about to launch my beauty brand Broosha; the second photo was taken after completing the Face Yoga Coach course with Fit-Faces and practicing for 6 more months, in July 2022.
You can see how my whole face drastically depuffed, thanks to the constant practice. Please note I did not lose weight, on the contrary, I actually gained some! 
No fake promises: you are not going to hear anything like 'delete' wrinkles or 'remove double chin' kind of things here.
Instead, here you'll learn how to embrace your true self with self massage, to accept your wrinkles while massaging the tension that caused them, and to push the excess fluids away as you would do with anything you don't need anymore in your life.
This class is not only about looking younger but also about accepting your body and appreciating it for all the hard work that it does for you!
The intention is not to avoid facial expressions that cause wrinkles but to learn how to control your muscles and be aware of the tension.
Tension on facial muscles doesn't only cause wrinkles by folding the skin, but it's also the reason for regular headaches, chewing muscle pain, teeth grinding, visible muscular tension, and so on.
Once you learn how to perform the flow, you'll feel more in touch with your true self and gain the healthy habit of knowing how to relax your face, neck and mind. You'll be surprised to discover how much tension and emotions we store in our faces!
Broosha stands for body acceptance, body positivity, and body awareness.
This class is not intended to be used as treatment for any illness or condition, if you have serious skin problems or muscle pain, we warmly recommend you to consult your doctor before purchasing.
ENROLL NOW
CLICK HERE: https://tiramisu-faceyoga.thinkific.com/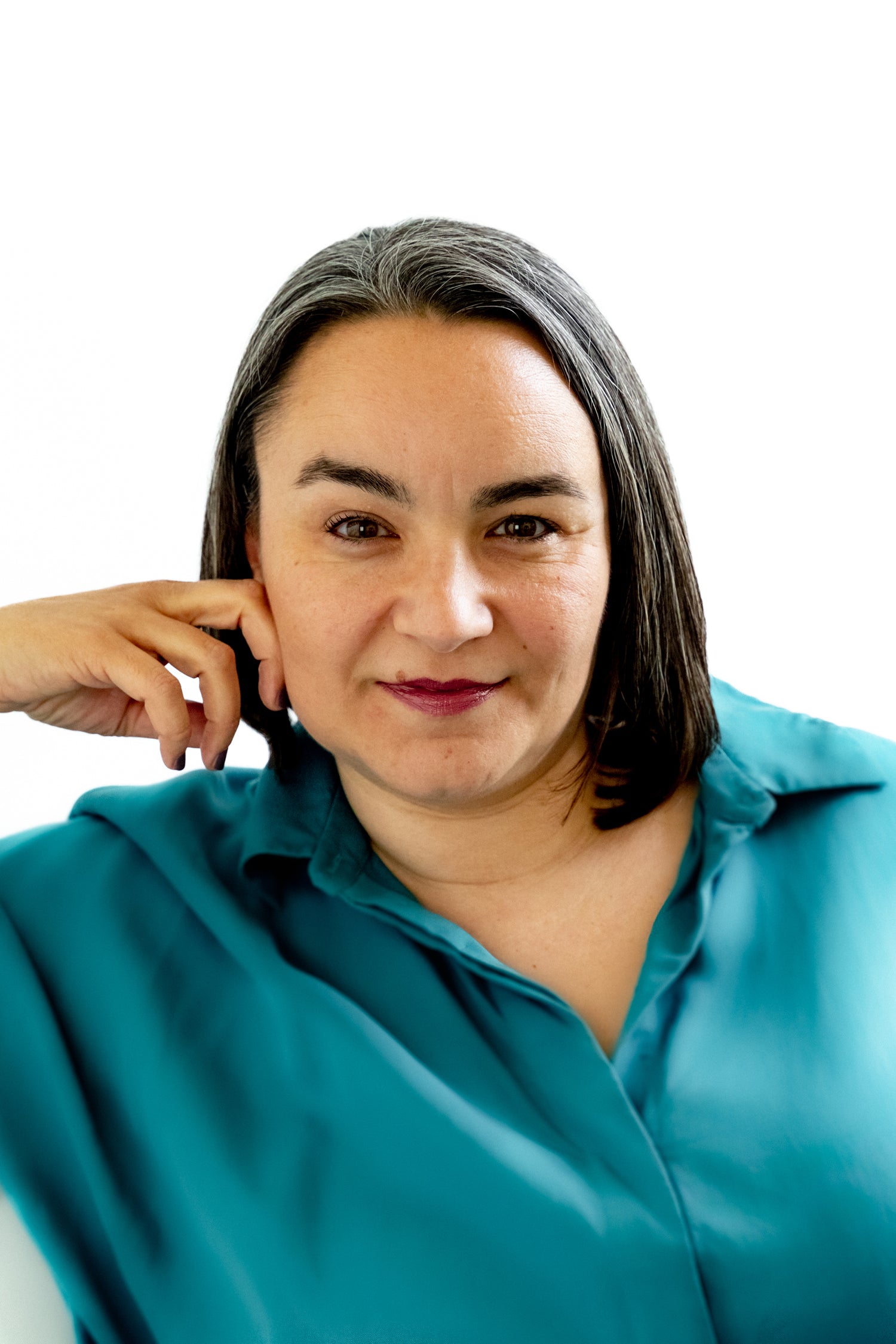 Who is Broosha?
Meet Ilaria, Formulator and Founder of Broosha and Face Yoga coach.
Ilaria found her passion for cosmetic DIY's many years ago when she created her very first simple scrub with Aloe Vera gel and brown sugar in her kitchen to sooth her dermatitis. After that, the lipbalm obsession she had lead her to find her unique formula that her friends love and still ask about.
Curiosity for this satisfying hobby brought her to experiment with many other recipes, so she decided to study Organic Skincare Science and learn how to formulate cosmetics professionally.
She got her first Diploma in Organic Formulation at the beginning of 2021 and she then enrolled in the Entrepreneurship Program for Beauty Brand Founders, and she studied Skin Science and Business Management.
Ilaria believes that it's fundamental to know what we put on our skin and invites everybody to learn how to read cosmetic labels.
Her mission is to create awareness about the Conscious Beauty concept, where ethical decisions are taken in order for us to get a natural glow and a guilt-free mind.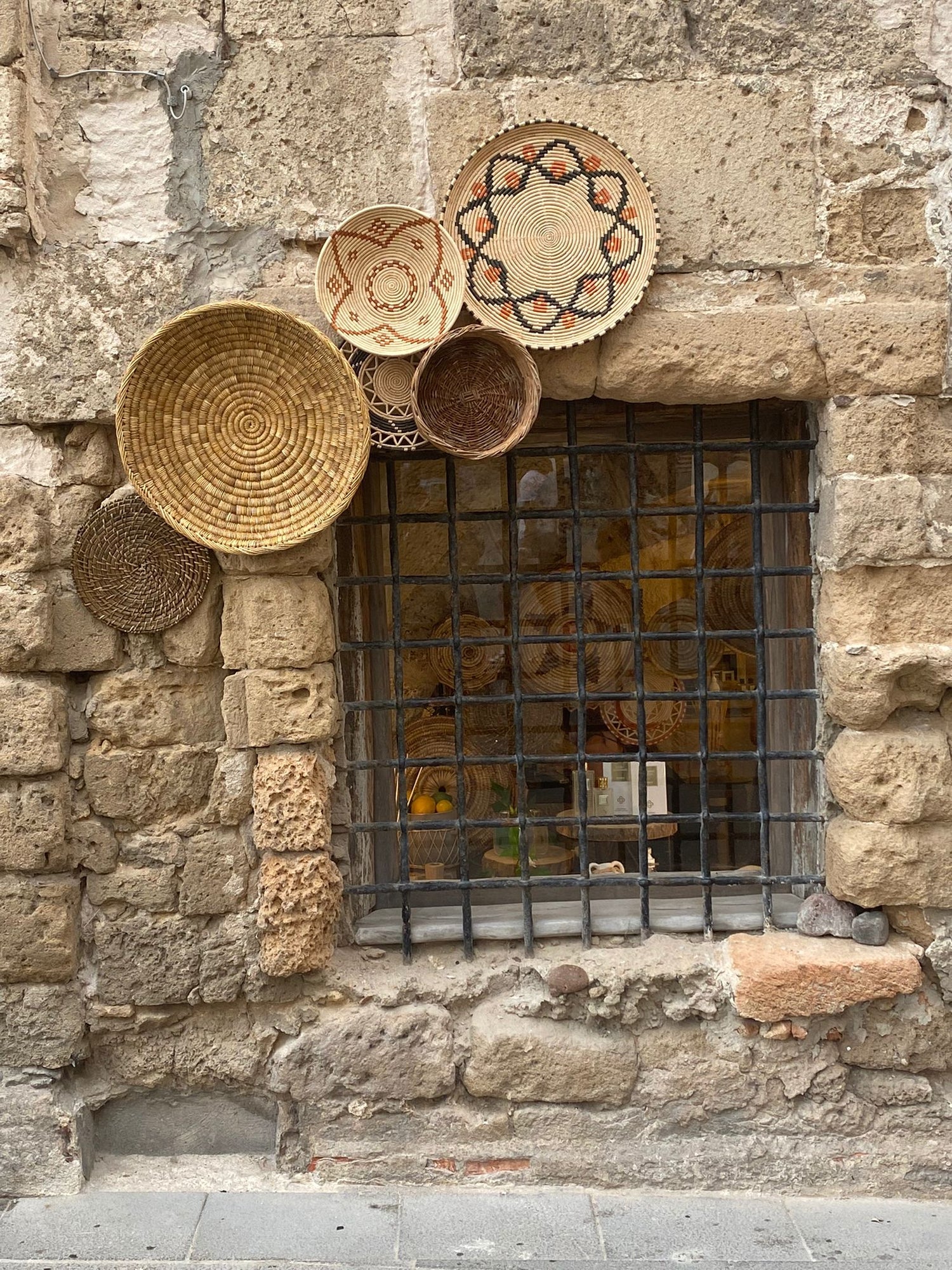 Why 'Broosha'?
In the Sardinian language, Broosha ('bruxa' or 'bruscia') means 'witch' (like bruja in Spanish). Bruscia is a witch and healer in the village, with a wild and intuitive personality that makes potions and ointments and recites 'brebus' (prayers against evil) to cure body and soul.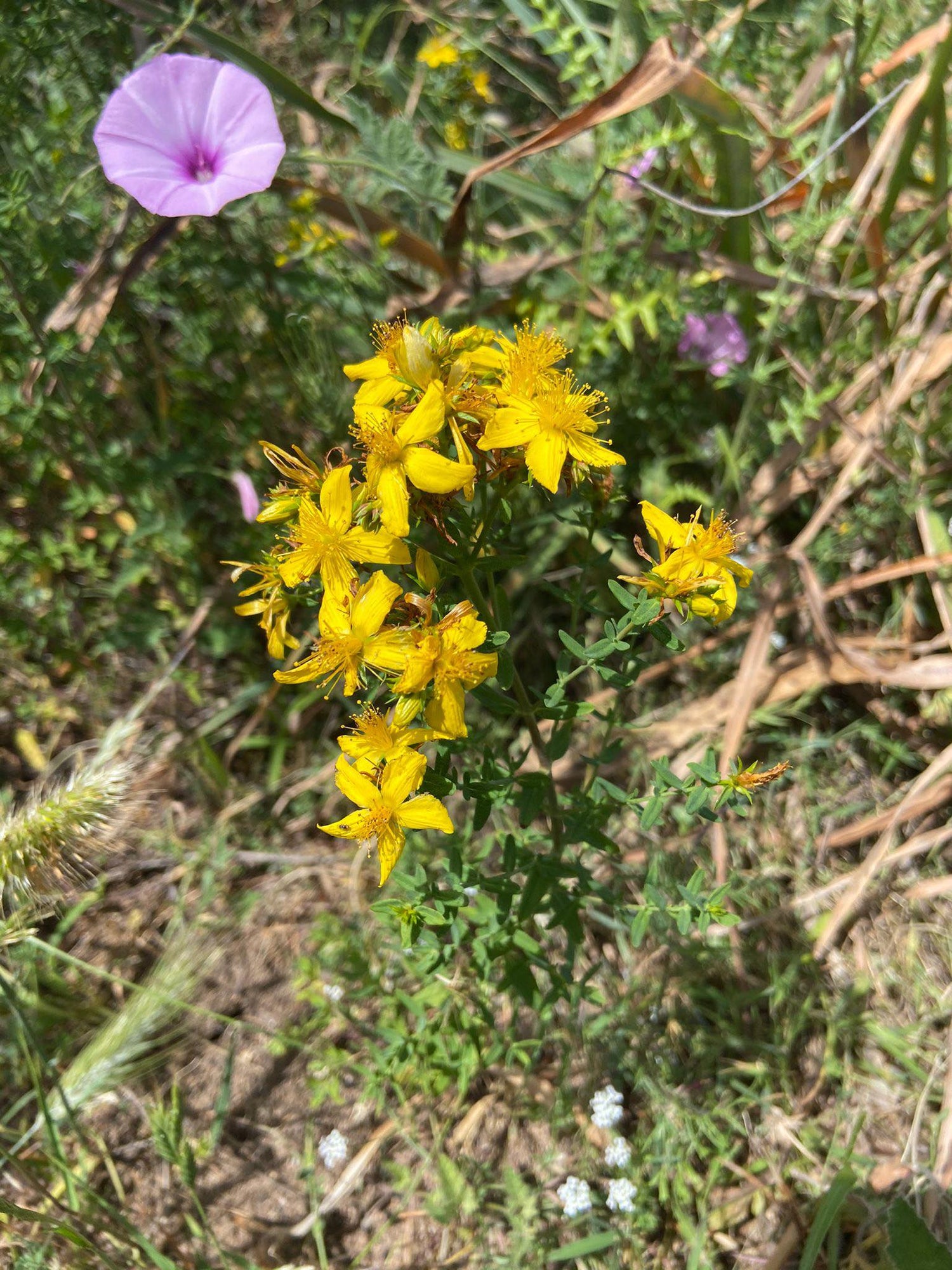 Broosha, inspired by traditional remedies
For Ilaria, Broosha is a modern witch: a woman with special skills and wide availability of plant extracts coming from the local territory, sometimes blended with others more exotic to achieve a unique creation; a large dose of empathy for skin and soul and dedicated attention to the environment when it comes to select ingredients, packaging, and manufacture.
Sardinian plants have a long story of traditional remedies, which are the main inspiration of the skincare line created by Broosha.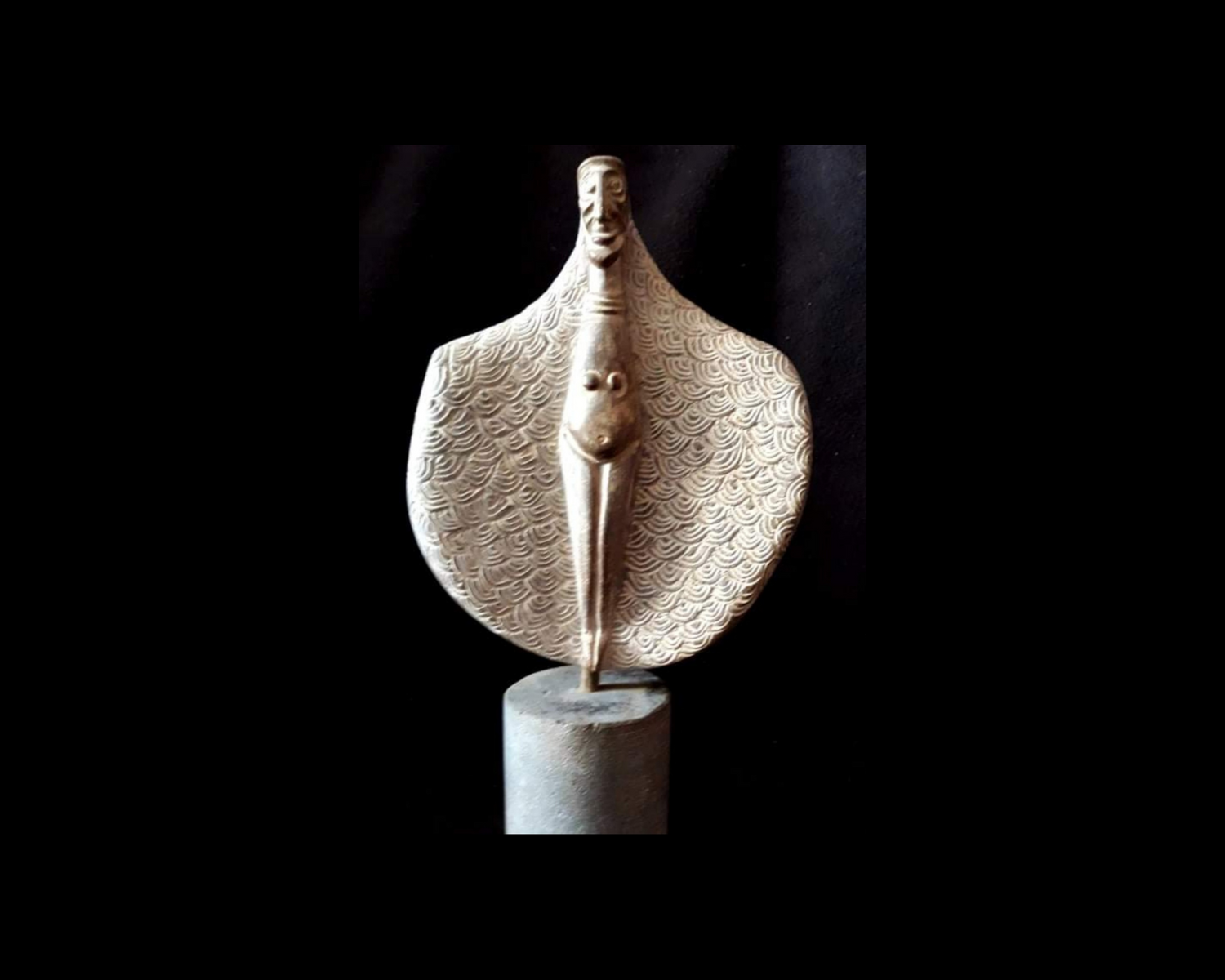 The logo
Gigi Porceddu, a well-known stone sculptor from Sardinia, an expert in Neolithic art, carves hard river stones creating statues that represent Neolithic warriors and mythological figures. It's in his sculpture representing a "Coga" – a mythological Sardinian witch that can transform into any animal at night, witchcraft expert that makes magic spells and lives in the woods, that Broosha and art met.
The statue in this picture was displayed in Bilbao's art museum. 
Sardinia is often described as magical land with a long history of traditions and legends. Bruxas are village healers that actually exist, while Cogas are scary and mythological, so they don't exist in real life, but locals say that if you lose something, you can go in the woods at night, ask them for help and, once back at home, you magically find what you were looking for.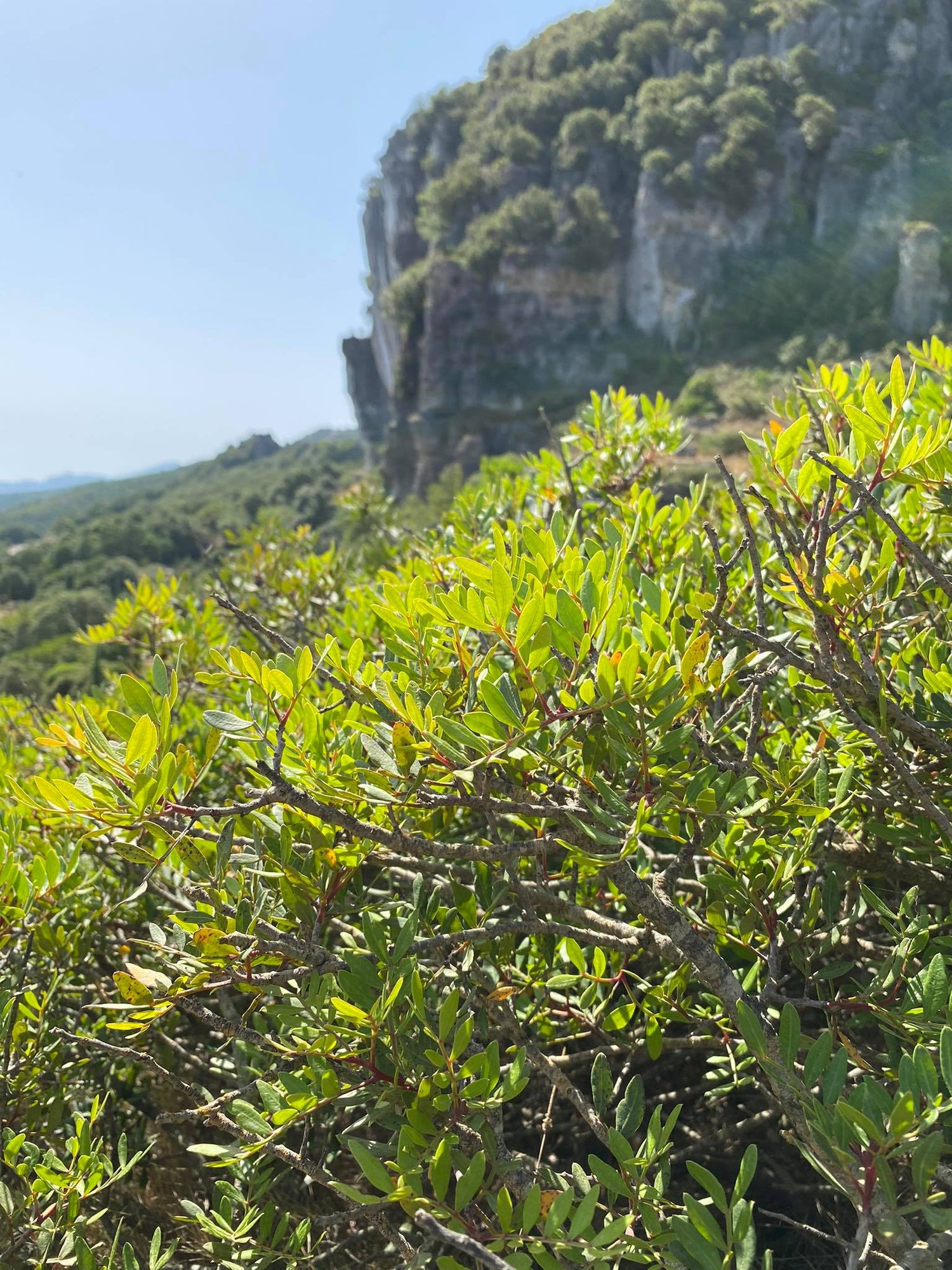 Our mission
Broosha's mission is to prove that plant-based cosmetics work beautifully on the skin since they are just what it needs.
The meticulous selection of the ingredients and their components and properties aims to help ageing, dry and sensitive skin regain suppleness and relax wrinkles using only extracts from nature in their purest form.
We use only outstanding plants extracts to ensure the best quality and results.
Your skin will glow so much that it will enter the room before you.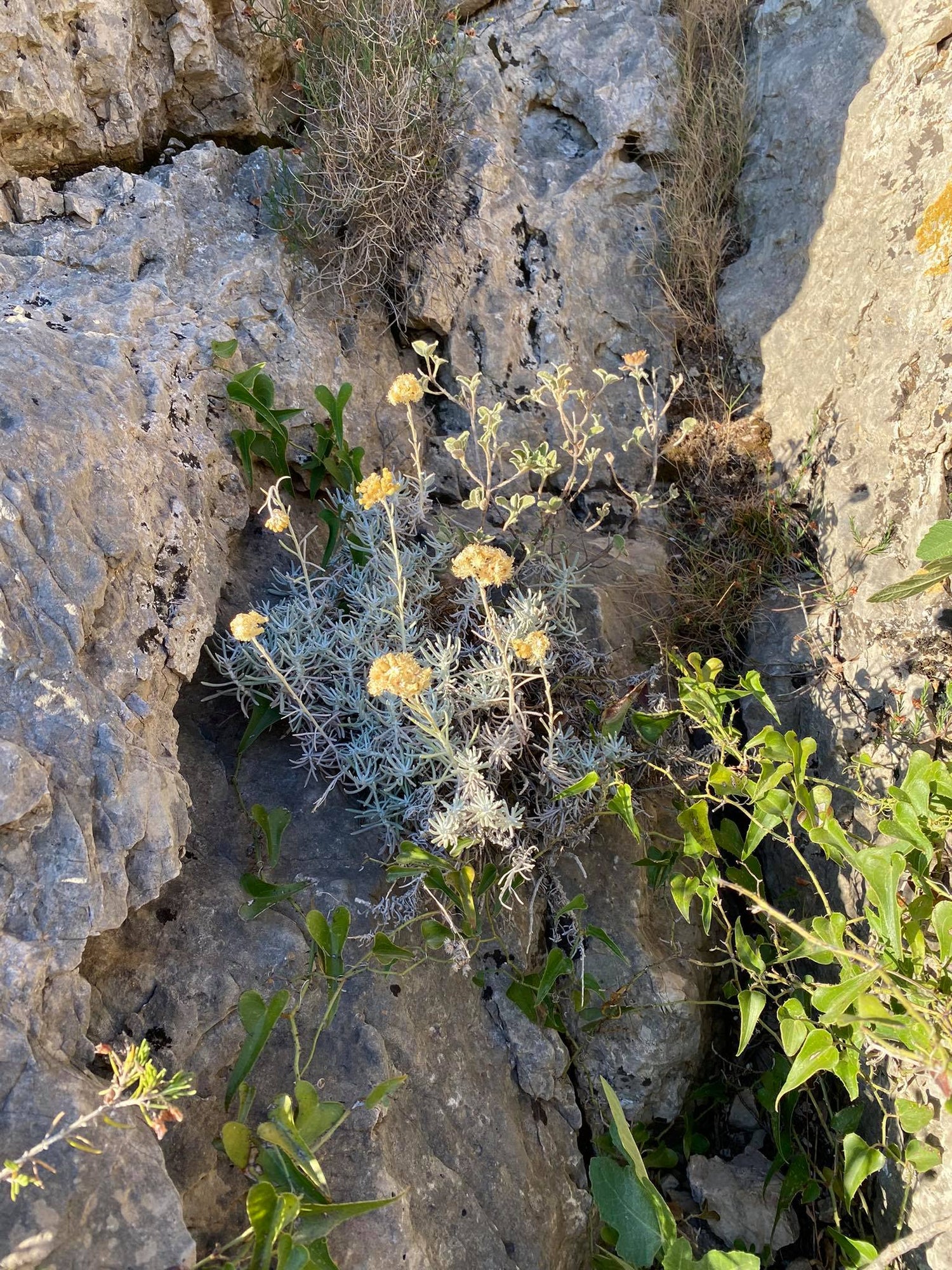 Sustainable? Yes, but how?
At Broosha, sustainability is a must: it is the first criteria of all our choices.
Broosha's ingredients are all locally, consciously, and ethically produced and harvested.
They are 100% plant-based, mostly certified Organic, endemic of Sardinia and the Mediterranean area. We try to reduce in this way the CO2 emissions as also the manufacture is processed in Sardinia.
We formulate high-quality products with outstanding ingredients made by local producers, supporting businesses from the area and respecting the native culture and tradition of herbal remedies.
Our cosmetic packaging is made with recycled glass, recycled plastic and compostable corn starch.
Broosha believes that the future of skincare is all about sustainability, traceability, and recyclability.