Autumn Sales started!
Ger your Free Mystik Waters by purchasing Endemik in this special bundle!
And Earth Dust is in SALES too!
FREE SHIPPING TO ALL EU COUNTRIES FOR ORDERS ABOVE €75
Vegan skincare from Sardinia, the Mediterranean Blue Zone
100% plant-based line formulated for ageing, dry and sensitive skin
Keep your skin protected
Day and Night
with less than 10 plant-based ingredients in each product
For this Autumn Sale get your free Mystik Waters by purchasing Endemik!
And Earth Dust is in SALE too!!
WE ARE VEGAN - ORGANIC - CRUELTY-FREE - SUSTAINABLE - RECYCLED PACKAGING MATERIALS
Vendor:

Regular price

€120,00 EUR

Sale price

€75,00 EUR

Unit price

per

Vendor:

Regular price

€37,50 EUR

Sale price

€28,00 EUR

Unit price

per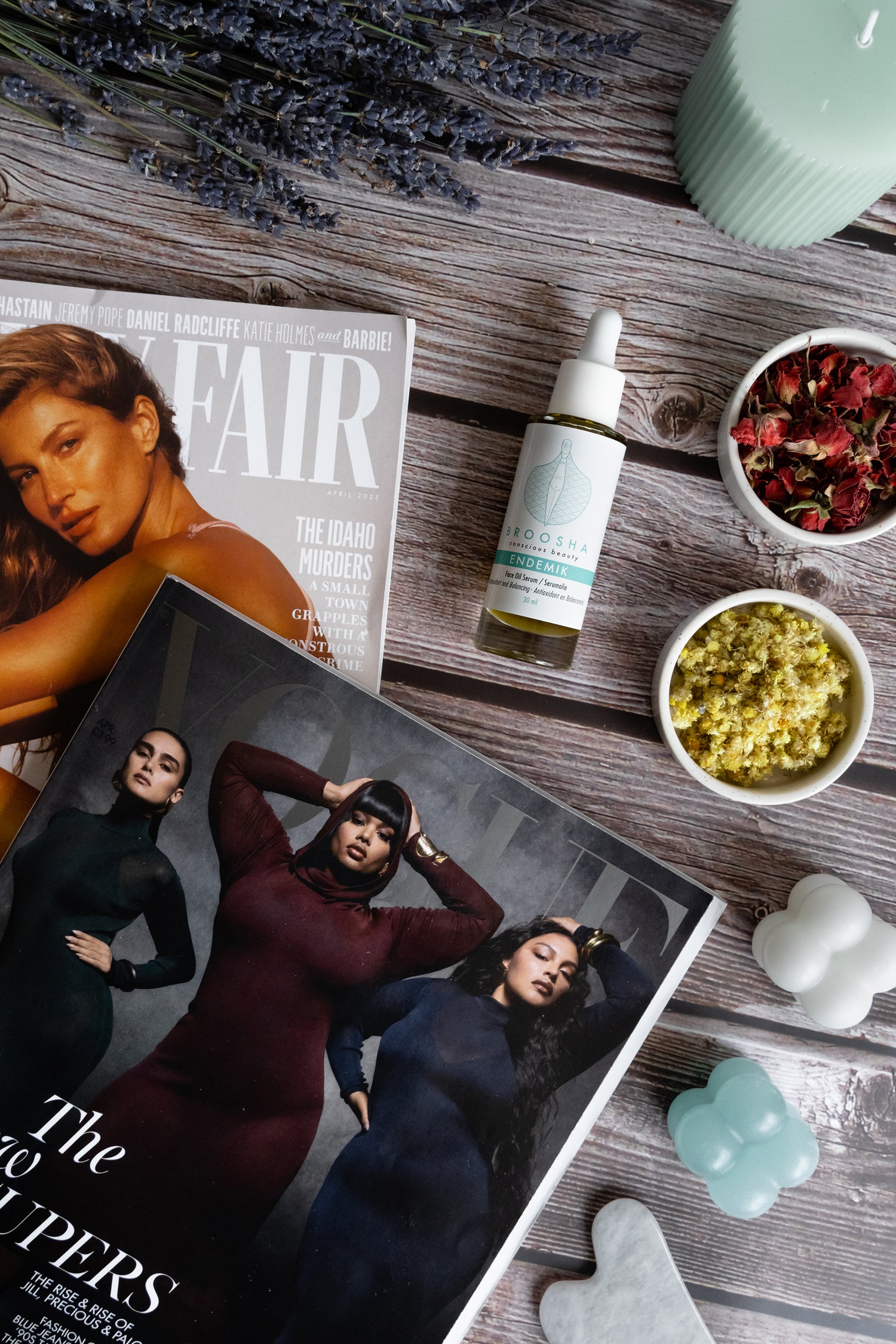 Seen on Vogue, Vanity Fair and Traveller Beauty pages
Small brand, big dreams! Broosha is currently featured in British Vogue, Vanity Fair UK and Traveller, check out Instagram for the details!
Follow us on Instagram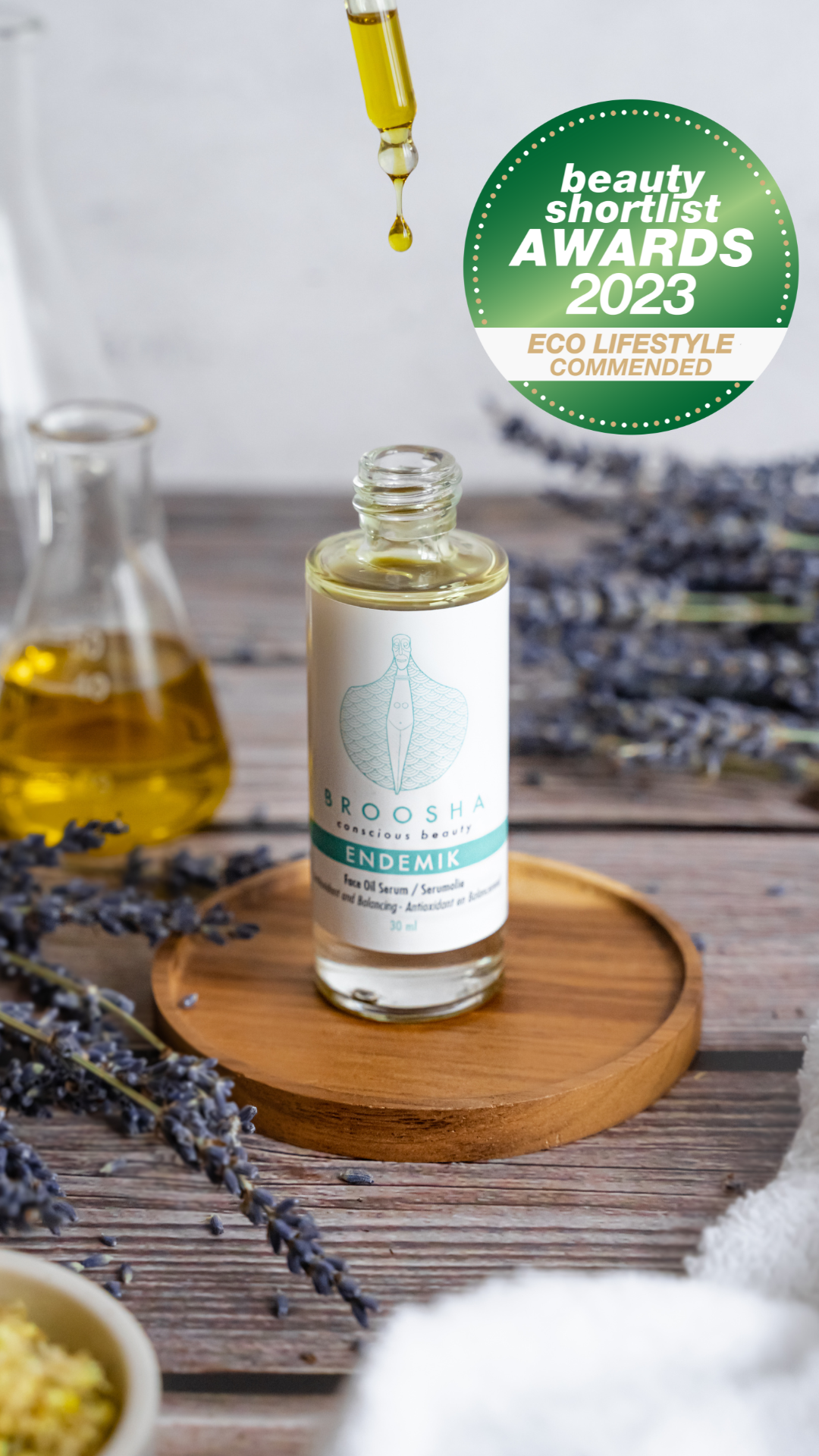 Eco Lifestyle Awards
Broosha has been commended at the recent Beauty Shortlist Awards in their new edition Eco Lifestyle.
Such an honor for a growing business to be recognized by the jury and be in the same list as the most vibrant brands in 2023.
Check out Endemik Serum Oil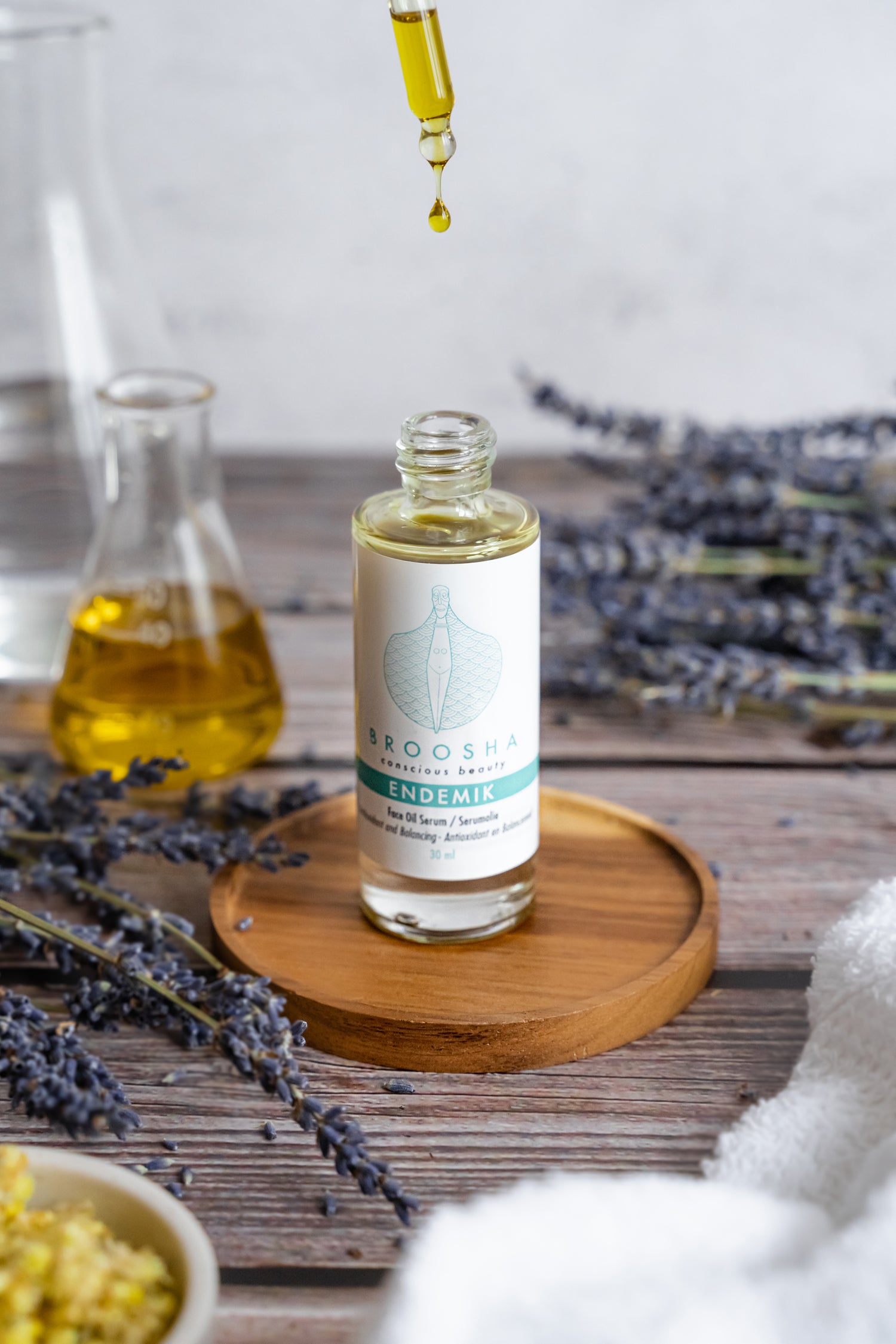 Broosha, born in Amsterdam and raised in Sardinia. From the intense research of organic material and the collaboration with a cosmetic laboratory and local producers, a 100% made in Sardinia line was born.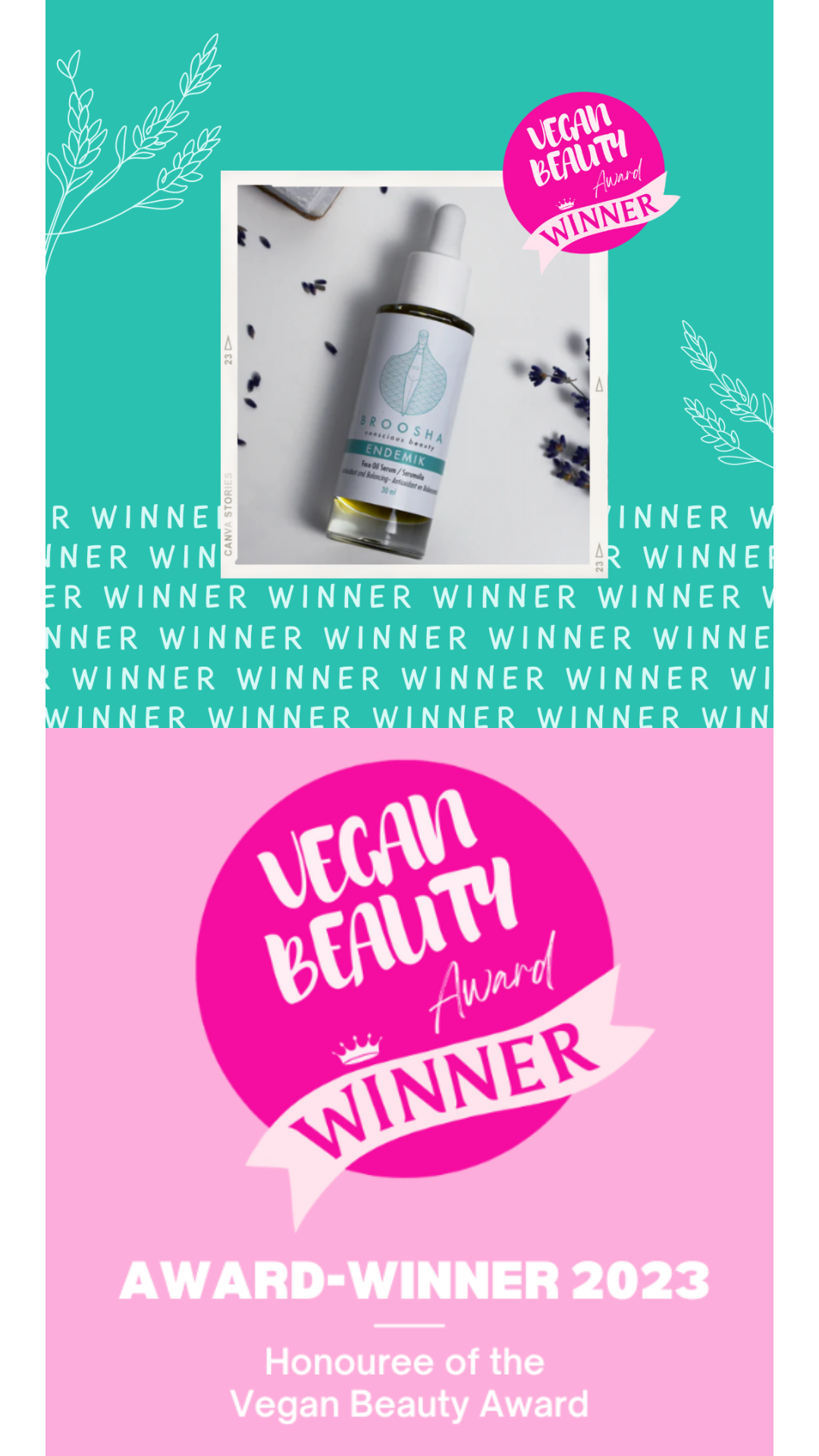 Endemik Serum Oil won the Vegan Beauty award!
Louise Jane, CEO Vegan Beauty Awards and her team of professionals tested Endemik and approved to showcase that Endemik Serum Oil has met the programmes high standards and their seal resonates with consumers as identifying a product or service worth investing in, setting the benchmark of excellence for vegan-friendly beauty products and services.
Our mission?
Show you the path to the concept of Conscious Beauty, where selfcare is simple, thoughtful and mindful.
You can live a more sustainable and natural lifestyle, starting with your skincare routine!
When it's about skin, my mission is to get your skin glowing with only the best nature has to offer, giving you confidence and making you shine so much that your skin enters the room before you.
Let me help you reach that healthy look that puts you in a good mood and inspires others. 
Scent of Sardinia in the air

Unique natural fragrances created by essental oils, rich seed oils and hydrosols.

Without synthetic substances added.

Feel the herbal and floral breeze from the sunny Sardinia on your skin.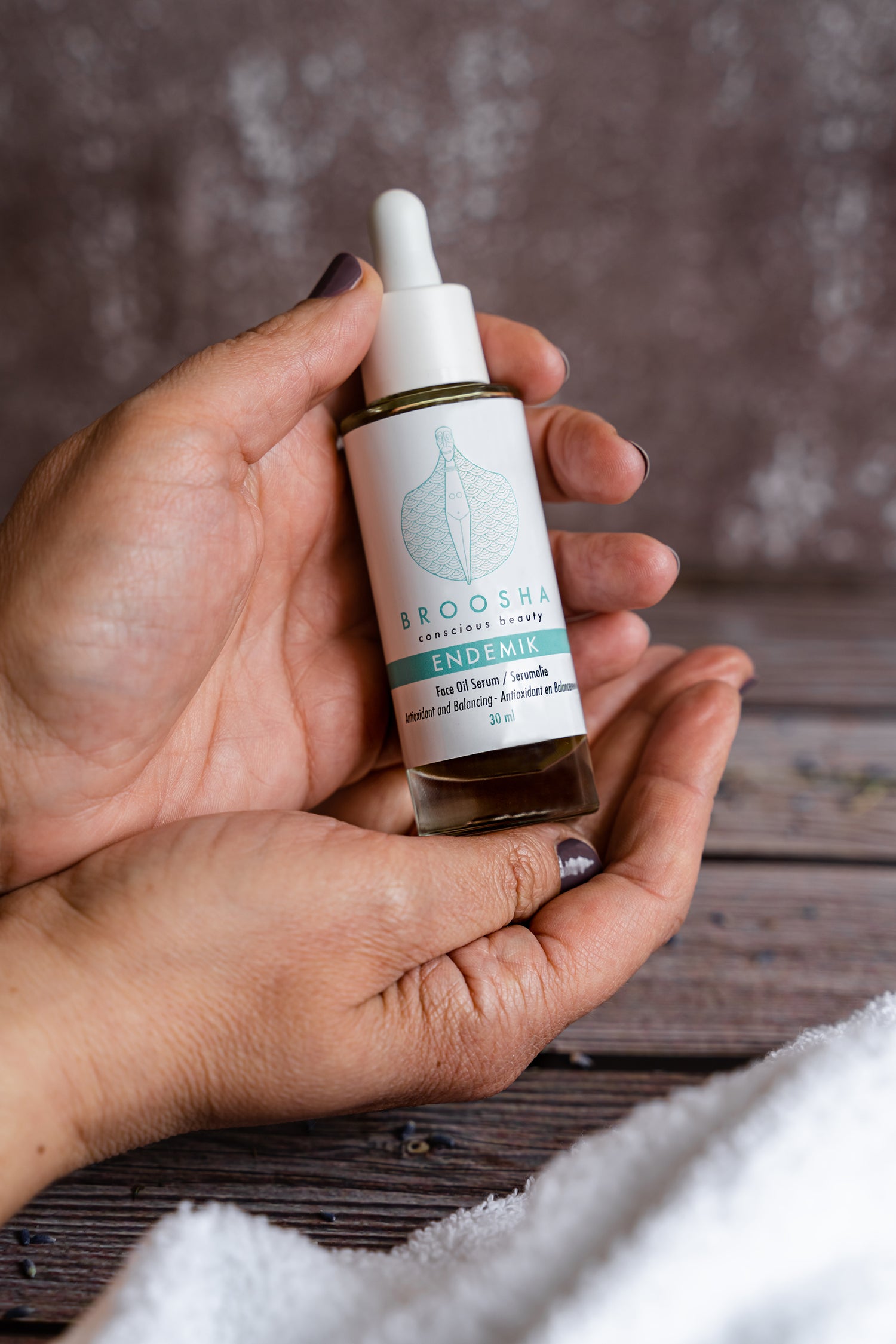 "Since the first application the serum helped my skin elasticity and hydration making it look a lot healthier and bright" - Marzia
Buy Endemik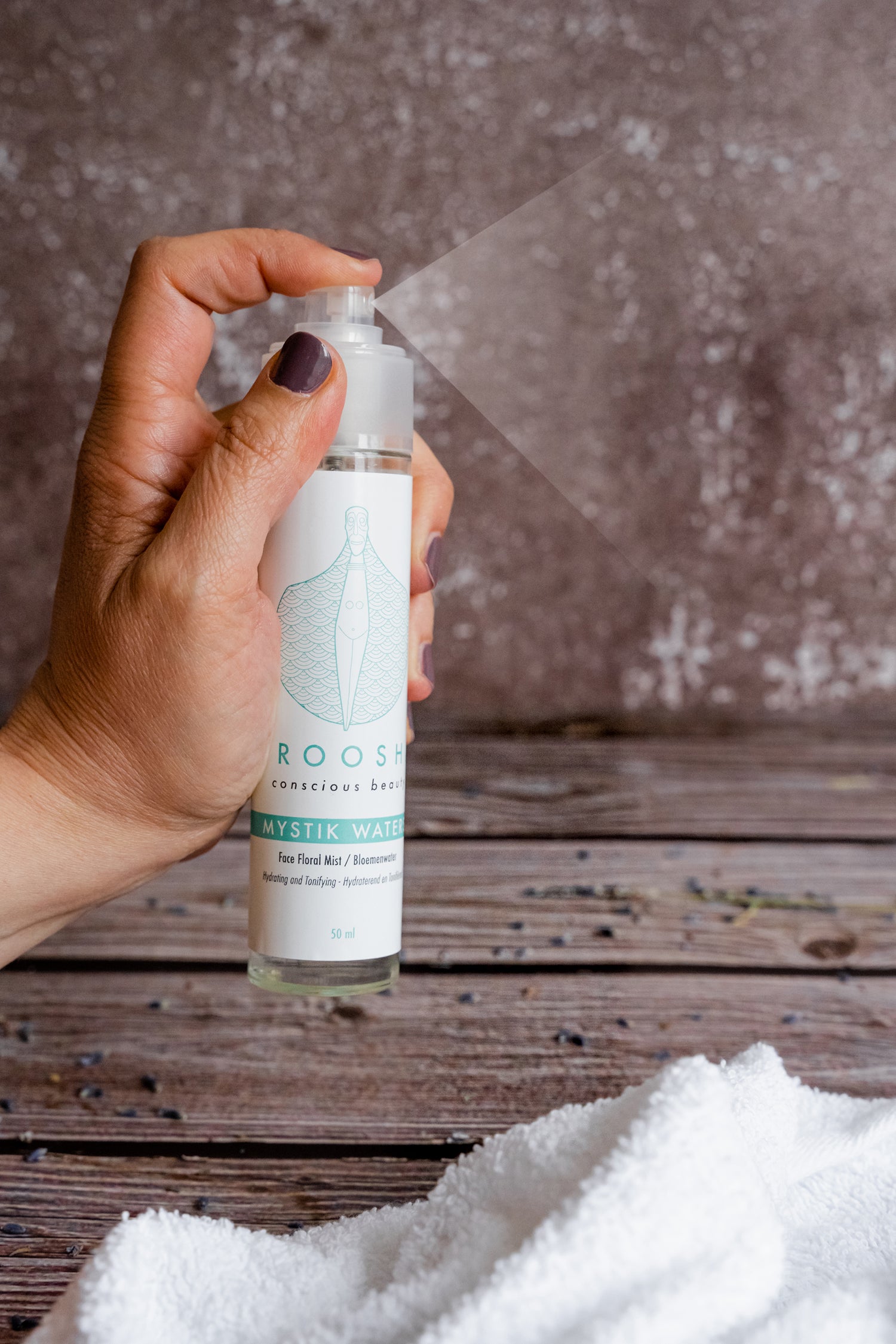 "The combination water and oil completely satisfied my expectations, not only it beautifully hydrates my skin but it makes it soft at the touch"
- Teresa
Buy Mystik Waters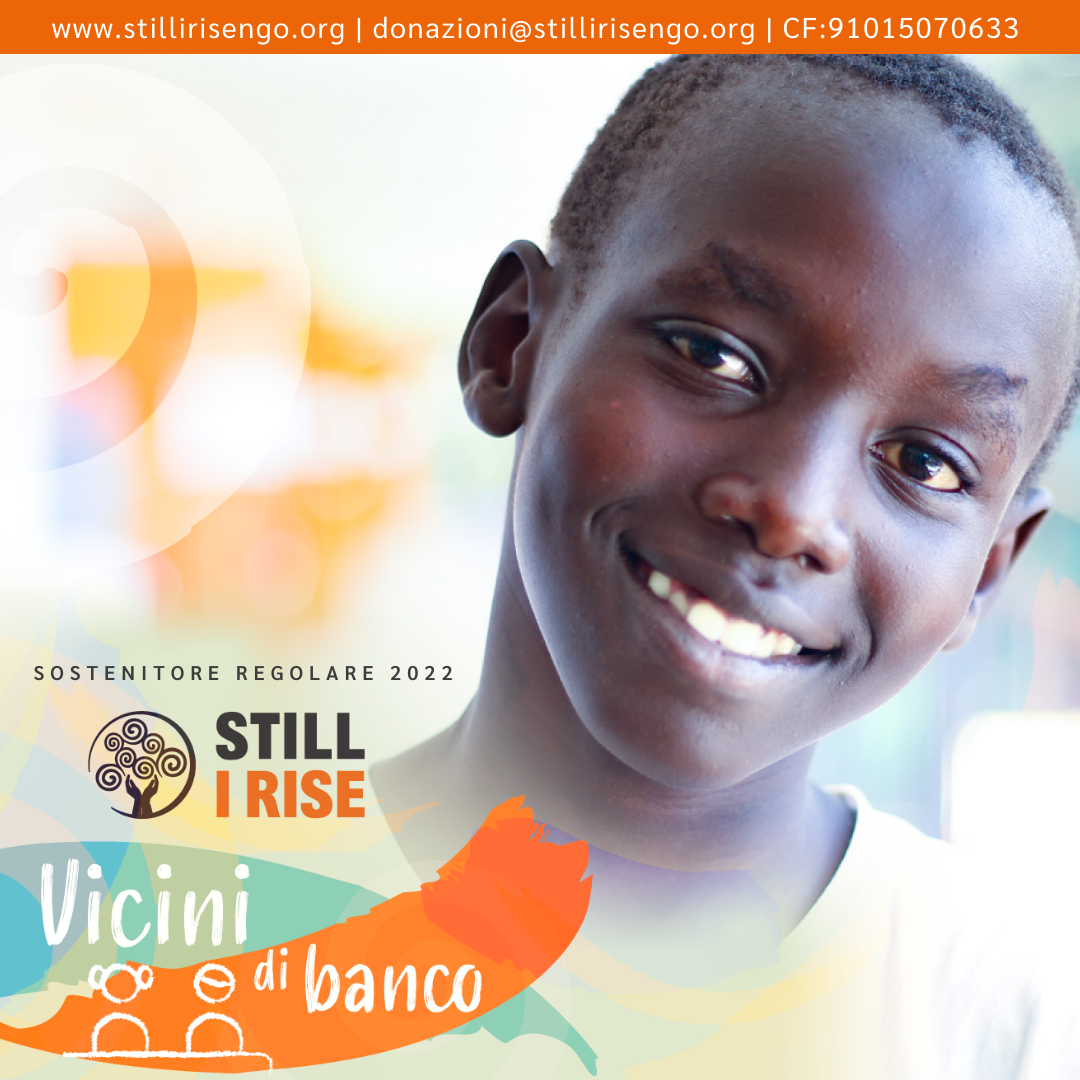 Help us help them
Your purchases contributes to help the NGO Still I Rise to provide education to the most vulnerable kids in the poorest places of the world. Help us help them!
Donate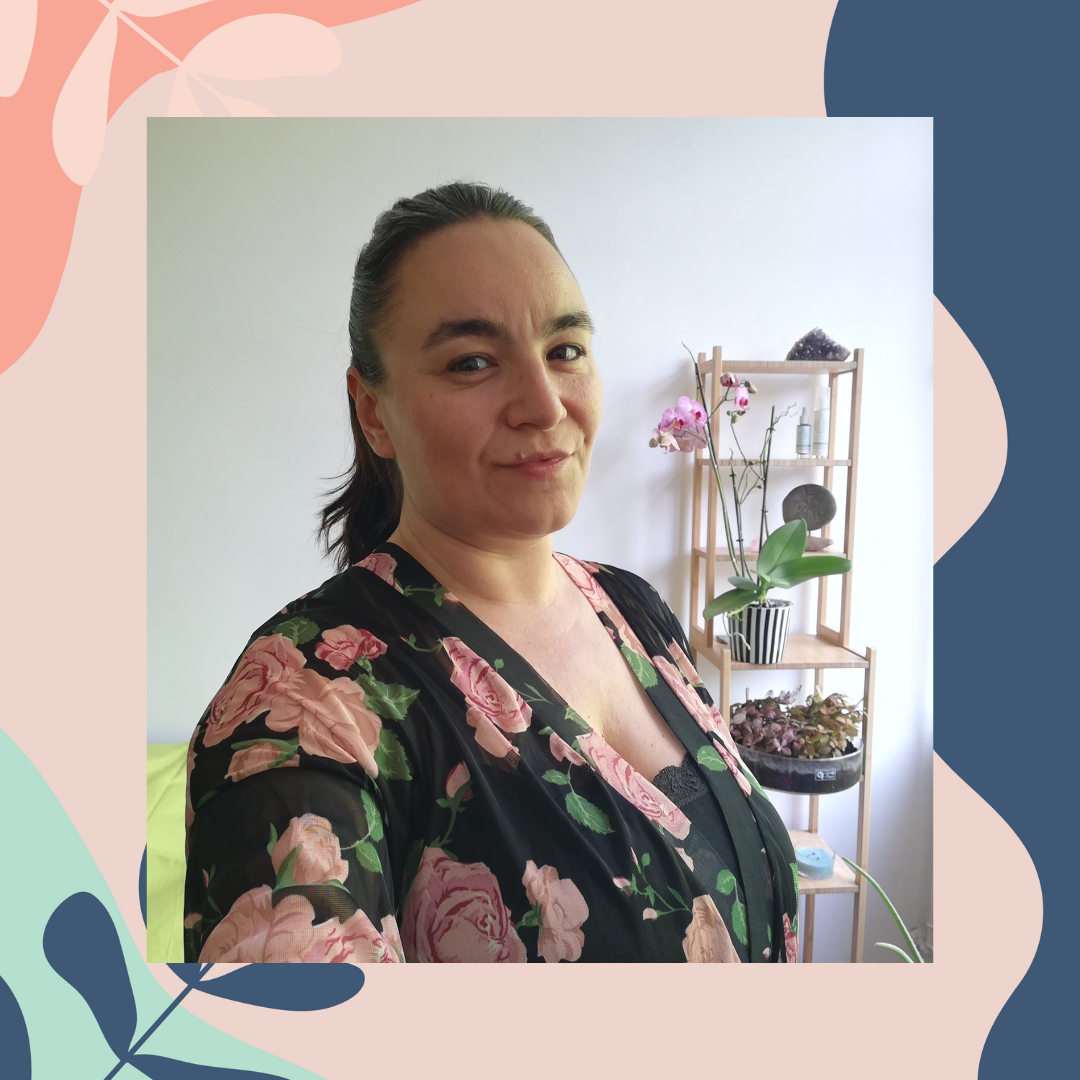 Tiramisu Face Yoga online class is LIVE!
Discover a simple, precious and transformational selfcare ritual, created for sensitive, brilliant, but overwhelmed women that struggle to take a moment for themselves in this modern, crazy busy life.
The only Face Yoga class that focuses on your emotions.
Read more